About Book Editor Canada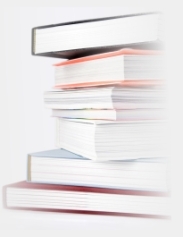 Book Editor (BE) Canada is committed to providing a high standard of professional editorial services to book authors and others producing major projects. In my years as an online editor, I have found an increasing need for well-qualified freelance professional editors with the editing experience necessary to ensure that books, manuscripts, and other lengthy works are truly readable, publishable, and marketable. The aim of Book Editor Canada is to consistently provide this level of exceptional editorial service to authors and other creators.
Editorial services standards

There are a number of standards that distinguish a top book editor. First and foremost is established book-editing experience. Book editing imposes demands that differ from the requirements for editing newspaper content, magazine articles, promotional materials, websites, and so on. A working knowledge of today's book trade is also essential for the most effective book editing. Skilled book editors may also possess such additional qualifications as membership in the Editors' Association of Canada or comparable professional organization; university education; editing accreditation; expertise with particular book genres, such as memoir or literary fiction; and specialties in humanities, social sciences, or business subjects—for example: history, literature, psychology, education, communication, marketing, and finance.
I am Patricia Anderson, PhD, founder of HelpingYouGetPublished.com and Book Editors Canada. Book Editor Canada is similarly conceived to provide authors with quality editing. If I cannot handle your project personally, I will put you in touch with other dedicated professional book editors.
About Patricia Anderson,
book editor, author & manuscript consultant . . .
Informed Editing
Book Editor Canada wants every client to benefit from informed editing that complies with established editorial standards in English-language publishing, as documented in the Chicago Manual of Style, Editing Canadian English, Merriam-Webster's Collegiate Dictionary, Oxford Canadian Dictionary, Publication Manual of the APA, and house style guides of major publishers. In addition to these authorities, as necessary, Book Editor Canada uses additional online and printed sources to fact-check and to ensure the stylistic correctness of every edited work.
See a list of all Book Editor Canada services . . .
Need more information?
Ask Patricia about Book Editor Canada . . .