Striving to ensure the best book editing for you . . .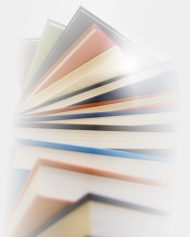 Book Editor (BE) Canada, as the name suggests, specializes in editing and proofreading books, ebooks, and book-length projects, such as major reports, dissertations, and theses. Book Editor Canada is an experienced editor with a long-established record of offering comprehensive freelance editing and value-added editorial services for both traditional and self-publishing book authors.
Located near Vancouver, BC, Book Editor Canada has not only served local clients, but also authors working across Canada and in the United States. Book Editor Canada is proud to promote respect for each author's distinctive voice, excellence in book editing, and ongoing professional development through membership in the American Authors Guild (AG), the Editors Association of Canada (EAC), and the Writers' Union of Canada (TWUC).
Welcome to the Book Editor Canada professional experience!
Do you have questions?
Learn more about Book Editor Canada editing standards . . .
Or email to request information and a no-obligation fee quote . . .